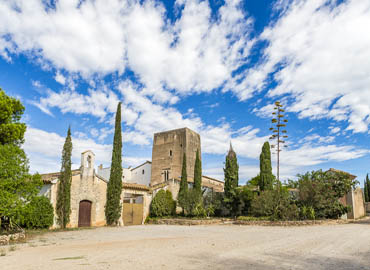 THE FARMHOUSE
The Casamurada placed in Banyeres del Penedès (tarragona) is a strengthened farmhouse of the XIIth century. His tower of defense presides at this medieval building. Both the tower and the house are done with Rammed earth, typical of these times. The farmhouse is surrounded by a wall of stone. Inside the set there is the main house, the wine cellar and a church of The XVIIIth century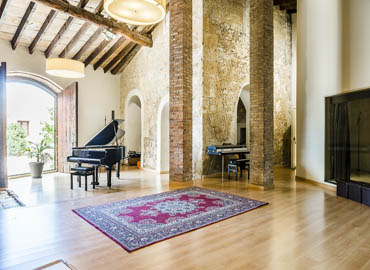 THE STUDIO
In 2007, Jesus Rovira, member and composer of Lax'n' busto, decides to transform this farmhouse into a recording studio, respecting at all time the elements of the former building. It is a question of combining the acústic of a construction of the 12th century with the most modern musical technology. The studio has been done in the former wine cellar, where there is the base of the tower of defense. The high ceilings, the walls of stone and the space turn the casamurada into a studio with an identity and very typical sound. The fact of being able to lodge at the same study helps to create the atmosphere necessary to concentrate and to enjoy the recording. To record in The Casamurada is to « live » the record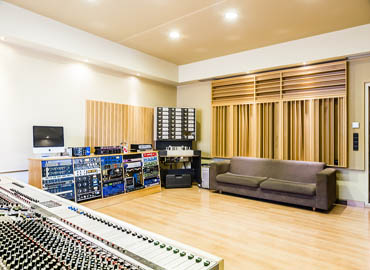 Control Room
The Control Room has 40 m2 (431ft)
Equipped with a Neve 5106 of 48 channels
Acoustic treatment has been realized by the company Audio Acoustica.
RPG difussor
Natural light / View to the garden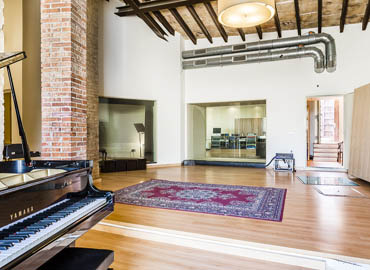 RECORDING ROOM 1
The big room has more than 100m2 (1076ft). High ceilings, walls of stone, and a lot of natural light. In this space you'll find the most typical sound of the studio. Infinity of adjustable possibilities for the majority of bands. This room is the ideal place to do live recordings.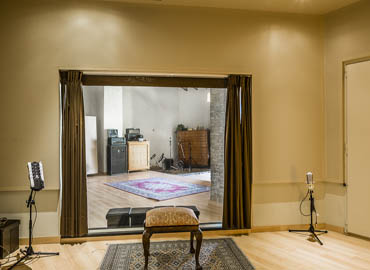 RECORDING ROOM 2
The room 2, the smallest and with an acoustic treatment. His limited space allows to have a better control on the sound that is looked for.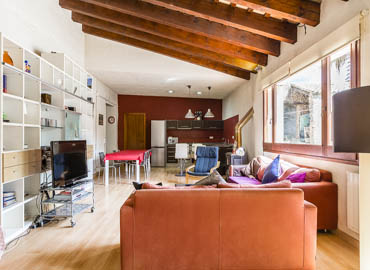 ACCOMMODATION
Only a door separates the studio of the housing. In this space you will find: equipped kitchen, dining room, rooms, billiards, toilets, Shower and exit to the garden.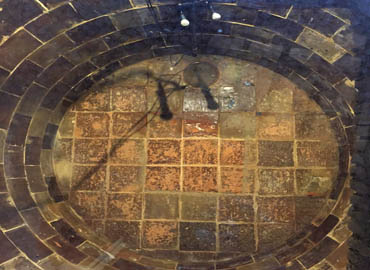 Reverb natural
In the big room of recording we have enabled this former cistern of wine with ceramical walls to obtain a fantastic natural reverb, recording in stereo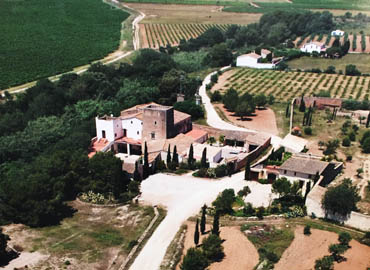 THE ENVIRONMENT
We are placed in the Penedès, surrounded by vineyards that give us good wine and tranquility. If you look for more « Life » 2km away we have the village with supermarkets, bars and restaurants. We are 15 min away from Calafell's and The Vendrell's beaches. The exit of the highway is 2 km away and takes us to Barcelona in 50 min. 30 min away we have the station of the high speed train of the camp of Tarragona and 10 min away l'Arboç's train station.
SERVICES
We offer different services at the disposal of the artist if needed. Stage for groups, catering, van for backline, transfers, musicians' contracting.. Any thing you may need, do not hesitate to ask us.